TUNED (2015)
This piece consists of material from separately recorded tunings of four string instruments: cello, viola, double bass, and electric bass. Through each step of tuning, a development within this multi-channel composition derives; ultimately merging the individually captured moments, as well as the respective players' individual sense of listening.
DIREKTVERBINDUNG . MuseRuole - Radio Edition (2013/2014)
Direktverbindung is a composition based on radio sounds by Heidrun Schramm.
The radio itself becomes sound source and instrument: the sound will be generated by new connections on the circuit board of the radio device, and by broadcasting fragments. The circuit board is played like an instrument. The result is an Ad-hoc-composition derived from processed and live generated radio sounds.
Kinder im Stelenfeld (Fieldrecording 2011)
Froschmix (2010)
BRITZER GARTEN (2009)
Composition is based on fieldrecordings from the park "Britzer Garten" in Berlin Neukölln. The recordings were originally collected for an acoustic guide for blinde people as a sound portrait of this park. The composition is also part of the audiovisual installation "Random Walk", shown in April 2009 at artspace "Art-Uhr", Berlin.
__
Komposition auf Basis von Fieldrecordings aus der Parkanlage "Britzer Garten" in Berlin Neukölln. Die Tonaufnahmen wurde ursprünglich aufgenommen für einen akustischen Stadtplan von Berlin für Blinde als Klangportrait dieser Parkanlage. Die Komposition ist Teil der audio-visuellen Installation "Random Walk".
_______________________________
SYSTEMATISCHE IRRFAHRT (2009)
Der Titel "Systematische Irrfahrt" ist der Mathematik entliehen. Sie benennt eine Wahrscheinlichkeitsberechnung, die das Vorankommen einer ziellosen Person einschätzt. Walter Benjamins Flaneur kommt dabei in den Sinn. Beides ist die Inspiration für diese Komposition: Flanieren und Rezipieren
von kleinsten Beobachtungen und Geräuschen.
Thorsten Soltau: Basismaterial
Systematische_Irrfahrt_2010_2.mp3
_______________________________
ENDURANCE (2010)
Live Set at the series "Stark Bewölkt", Hörbar in June 2010
Aufnahmen von Flöte, Viola, Radio und Schönberg-Samples: Das Ursprungsmaterial wurde live teilweise stark verfremdet und geschichtet zur Klangerforschung des Spektrum eines einzelnen Samples. So variiert das Material zwischen Erkennbarkeit und Entfernung von seinem Originalklang, zwischen kaum hörbaren und wiederum sehr vielschichtigen, dynamischen Tonereignissen.
_______________________________
discography
Sonata Rec released tracks on cd_rom magazine
"thisisnotahomepage" / Berlin, on vinyl and cdr
compilations by Hoerbar / Hamburg, and on the
well received untitled 3"cdr on the AIC label. Second
3"cdr for AIC: Composition for 4-channel audio
installation "Und Wir Waren Nicht DIe Ersten Utopisten"

Online release "Sound of Zero" for "Sound of Ebb Compilation"
curated by Ashley L. Wong / more: loudspkr.org/soundofebb.html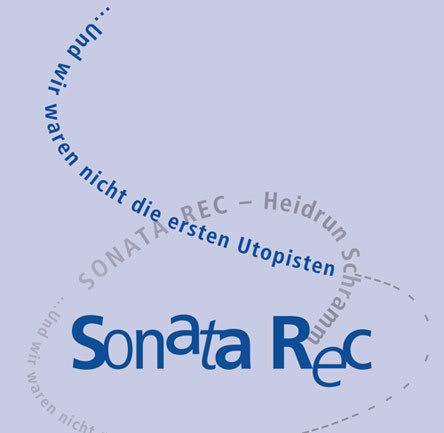 3"CDR
AICdisc011
2007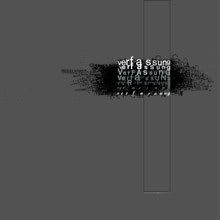 VERFASSUNG
LP compilation
Hoerbar Publishing












CHORAL STUDIES
live at Hoerbar
ltd. ed. CDR












UNTITLED
3"CDR
AICdisc003












PERO LA MUSICA CONTINUARA
CDR compilation
Hoerbar Publishing












THIS IS NOT A HOMEPAGE
various contributions for
CDROM magazine